Weed control in hot water
Increasing awareness and knowledge about the harmful effects of repeated exposure to weed control chemicals has prompted concerned Horticulturists and those caring for the land to opt for a range of alternatives. Our machines step up from the crack and crevice pavement weeding models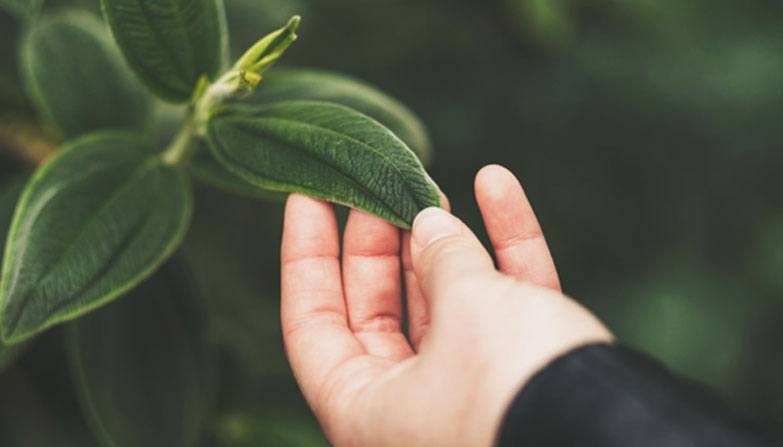 Steam' has proven to be a valuable tool, particularly for some invasive species like 'Mother of Millions' and 'Tiger Pear', but before you spend your hard-earned money, consider some of the features that will make huge differences in your productivity.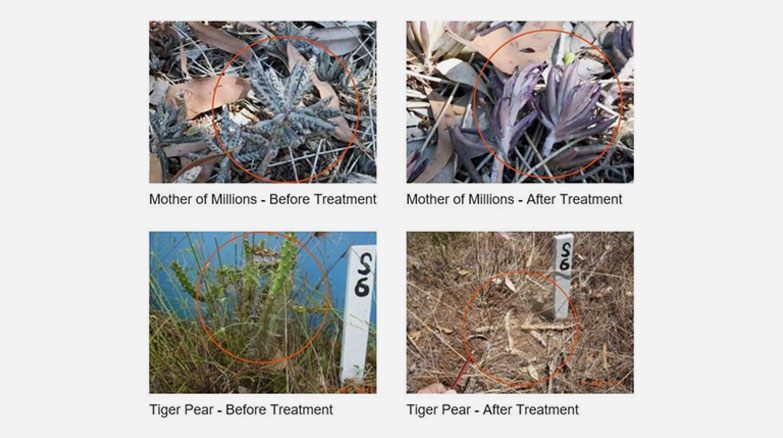 1. When fighting weeds with steam – volume matters.
In horticulture and landcare situations, you need serious killing power to fight difficult weeds. Our machines were first developed to treat weeds in municipal areas such as crack and crevices in footpaths and paving. 5 litres/ 1.3 gal a minute works well in that situation, but in horticulture, landcare and regeneration environments you will want a machine that delivers 10 litres/2.6 gal per minute. Lack of output volume; will slow progress dramatically.
Lack of output volume; will slow progress dramatically.
2. Temperature up close is key
Back in the early 2000s, I learnt a valuable lesson. Hot water of 96 or 97°C/ 204° or 206°F makes progress/work much slower than using boiling water when the aim is to explode plant cells.
Weedtechnics SW machines superheat the water as it passes through the steel pipe inside the burner chamber.
Thermal shock 98°-100°C/208°-212°F at the weed, cooks weeds instantly, even a few degrees lower slows the process down.
3. The depressurisation advantages
The Satusteam© system pressurises the water for 2 reasons. Firstly, it raises the physical boiling point of the water allowing superheating. Secondly, it allows delivery of the super-heated water over any distance up to 100m/328′ from the boiler and still
delivers Satusteam© at 100°C/212°F.
Depressurised 60psi steam and boiling water, Satusteam© is preferable to pressurised heated water.
4. Reach and rewind makes work easy
Horticulture, landcare and revegetation works are rarely in compact areas. So, look for a unit that can deliver the volume and temperature over a long distance.
Short hoses of <25m / 82' reduce access and decrease productivity.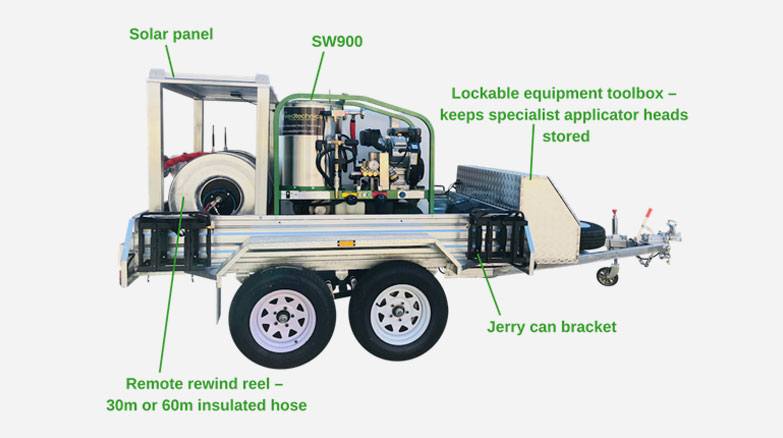 5. Water carrying capacity
A 1000L/264 gal tank will give you 90 minutes. Consider the effect on productivity with having a limited water supply.
Carry as much water as possible on the vehicle. Travelling to refill tanks is time-consuming.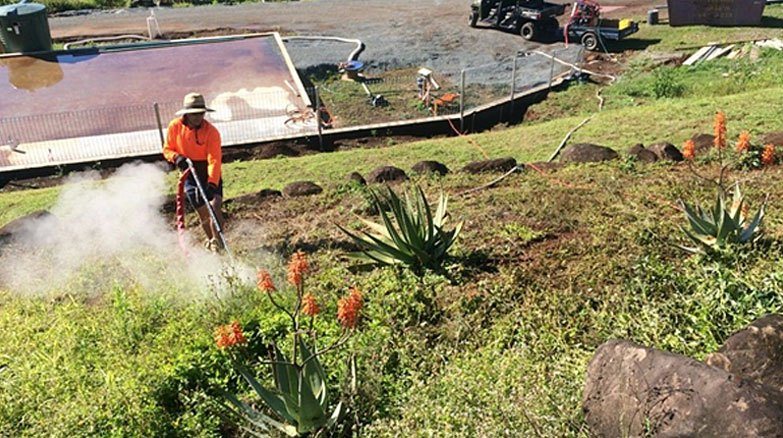 6. Variety is the spice of life
Weeds appear in all shapes and sizes. Weedtechnics have different applicator heads to target different weed types. We have a system that allows you to change between nozzles quickly.
The ability to change applicator heads, in less than 2 minutes, ensures your operators can target specific species and adapt to conditions.
7. Technical support
After all, in-depth knowledge about burners is not all that common, at the moment. Use of burners and boilers by horticulture and landcare practitioners is new, so you want to know that there is support just a call away and that they know how to troubleshoot.
Ensure you have access to strong knowledgeable technical support to assist you to troubleshoot.
About the Author :
Jeremy Winer
Jeremy Winer has 30 years of practical experience in implementing integrated holistic approach to weed management across urban landscapes, recreational parklands and wetlands. He currently runs Weedtechnics specialising in providing chemical reduction and non-toxic weed control programs to municipalities across Australia. He has developed, patented, manufactured, and commercialised the Steamwand method of creating saturated steam for vegetation control.